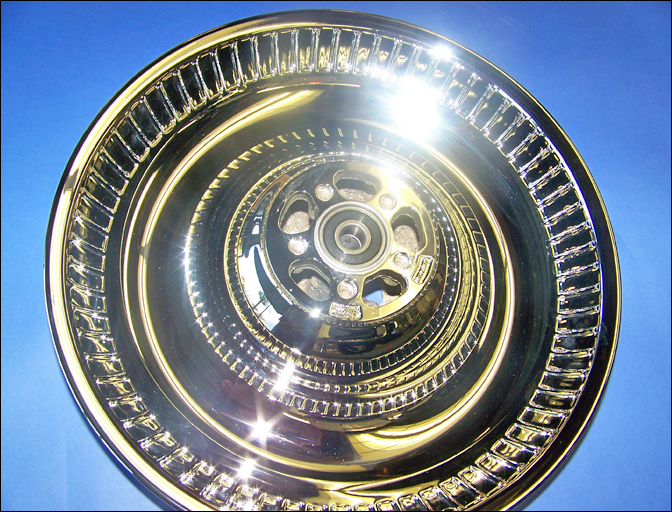 CHROME DEUCE REAR WHEEL 2000 - 2007 MODELS
Exchange your factory Deuce rear wheel for a highly polished triple plated chrome wheel that is stunning to look at, even the windows on the outer edge have the rough casting removed. They come with a 2 year warranty against flaking or peeling.
This is an exchange, we send you the chrome wheel and you return yours within 30 days. The price is 475.00 with bearings.
* We do not charge a core charge up front - only if do not receive your cores back within 30 days after you get your chrome wheels .