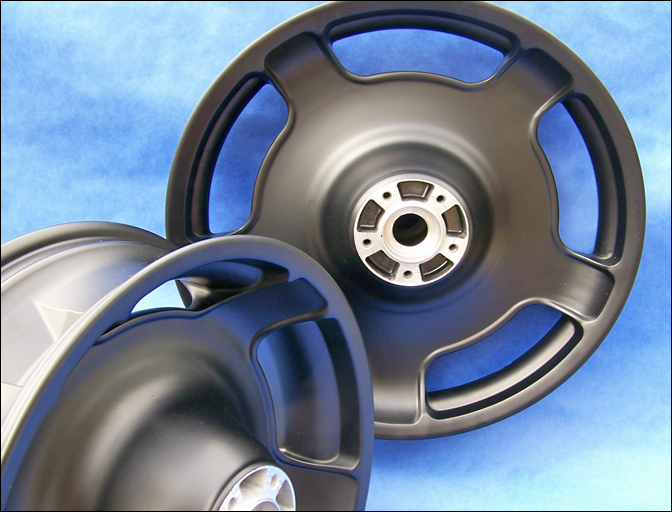 2009 AND UP STREET GLIDE WHEELS POWDER COATED
2009- 2010 Street Glides powder coated in your choice of color.We prep them just like we do for chrome, removing all the rough casting marks and sharp edges. The powder coated finish goes on silky smooth. The flat black matches the Denim finishes from the factory. They run 545.00 a set with bearings.
We send you the powder coated wheels and you return yours in the same box (no down time).
* We do not charge a core charge up front - only if do not receive your cores back within 30 days after you get your chrome wheels.