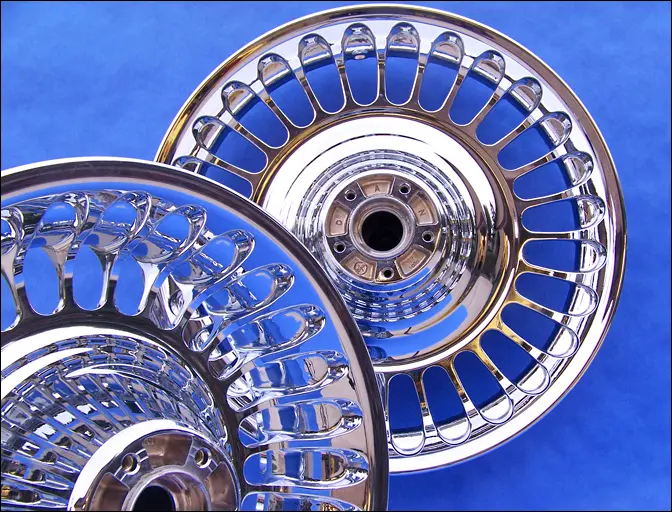 2009 - 2013 CHROME 28 SPOKE WHEELS TOURING MODELS
Trade in your factory 28 spoke wheels for these ''sparkle like a diamond" beauties. They are sanded and polished before the triple plated chrome finish is applied. They come with a 2 year warranty against flaking or peeling.
It's an exchange program - we send you the chrome wheels and you return your cores. They run 845.00  a set with bearings.
* We do not charge a core charge up front - only if do not receive your cores back within 30-45 days then a core charge will apply.
**PLEASE, NO PREVIOUSLY CHROMED CORES OR DAMAGED CORES, THEY MUST BE IN USABLE CONDITION**