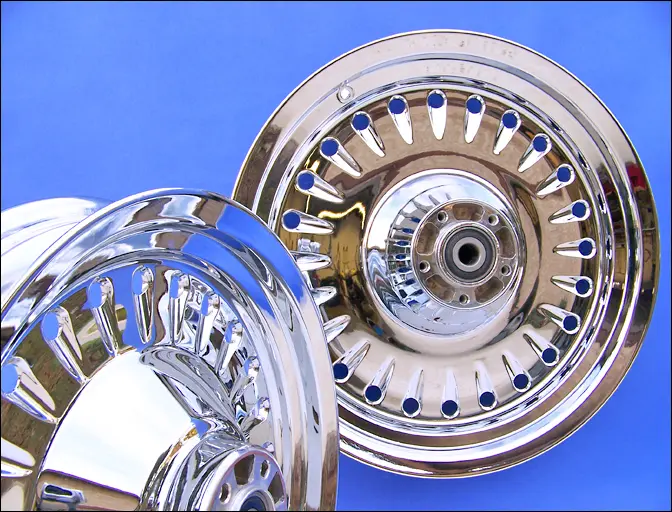 ''FLUTED" FAT BOY WHEELS 2000- 2006 MODELS**THESE WHEELS HAVE BEEN DISCONTINUED**
***THESE WHEELS ARE DISCONTINUED***Check out what we do to stock Fat Boy wheels ! We take the factory wheels and ball mill out the rivet effect, smooth out the rough casting and polish the surface before punching holes and adding the flutes. They look great and still keep the original '' Fat Boy '' look . They are plated in a beautiful triple plated chrome finish that has loads of copper and bright nickel to give them a brilliant luster. They come with a 2 year warranty against flaking or peeling.
This is an exchange program- we send you the chrome wheels and you return your in the same box. They run 895.00 a set. A great deal at less than half the price of billet wheels! Bearings are not included, but we can install them for an additional 100.00.