Providing Old Style Wheels
With Warranty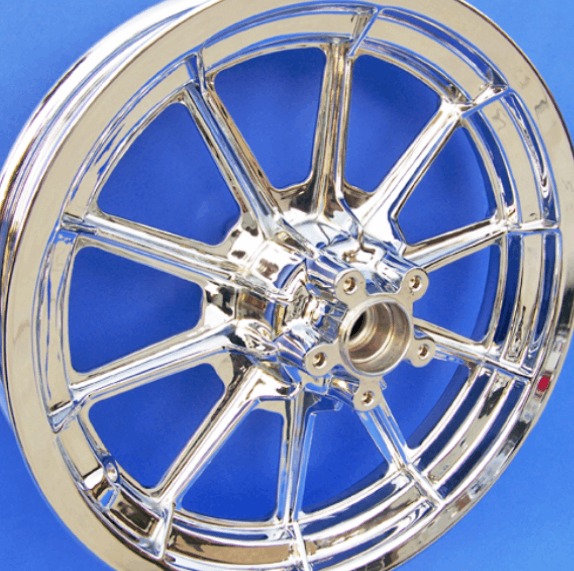 1999 AND EARLIER 10 SPOKE TOURING WHEELS
We have chrome wheels for your 1999 and earlier Touring models. A beautiful triple show chrome finish makes these older-style wheels come alive! They come with a two-year warranty against flaking or peeling.
This is an exchange, we send you the chrome wheels, and you return yours in the same box. The cost is 795.00 for the set. They do not come with bearings -but we can install new ones greased, end play adjusted, and new seals for an additional 140.00.
* We do not charge a core charge upfront - only if you do not receive your cores back within 30 days after you get your chrome wheels.