Purchase Smooth & Polished
Chrome Plated Wheels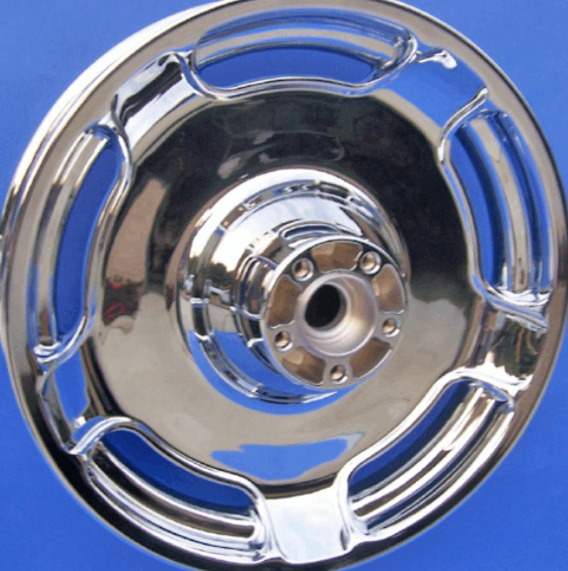 2000 - 2008 16 x 3 CHROME STREET GLIDE WHEELS
Beautiful chrome plated Street Glide wheels are sanded smooth and polished before the triple plated chrome finish is applied. They have a 2-year warranty against flaking or peeling.
This is an exchange program - we send you the chrome wheels, and you return yours in the same box (no downtime). They run $845.00 a set with bearings installed.
* We do not charge a core charge upfront - only if you do not receive your cores back within 30 days a 400.00 core charge will apply.