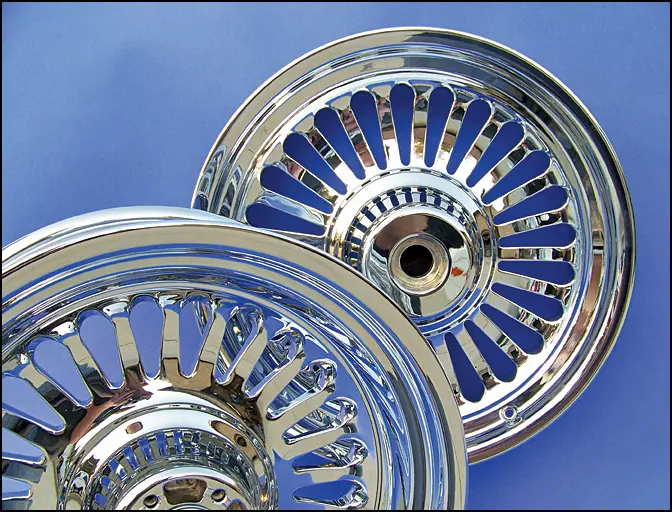 MACHINED FAT BOY WHEELS 2007 - 2010 '' 50 TEARS "
Clean and simple , the 50 Tears  (25 holes each wheel ) have been CNC machined out of the original factory '' bullet hole " style wheels to add a little style to the rather boring cast wheel. They are sanded and polished before the triple plated chrome finish is applied  They come with a 2 year warranty against flaking or peeling.
This is an exchange, we send you the chrome wheels and you return yours in the same box. Get the look of an expensive billet wheel at less then half the cost . They run 1045.00 a set with bearings.
* We do not charge a core charge up front - only if do not receive your cores back within 30 days after you get your chrome wheels .
To order call toll free 1 909 815 5376