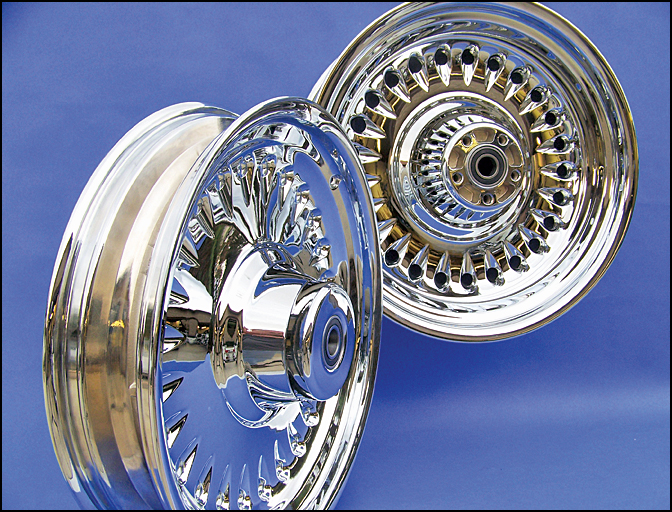 MACHINED FAT BOY WHEELS 2007 - 2010 ''FLUTED" ** THESE WHEELS ARE DISCONTINUED**
NOT AVAILABLE
Our most popular Fat Boy wheels! We take the factory ''bullet hole" type wheel and turn them into these beauties . We flute the existing holes , sand and polish the rough casting before applying on the thick layers of copper and bright nickel, then chrome- giving them a show quality triple plated finish. Still keeping the traditional ''Fat Boy" look with a splash of class!
This is an exchange program - we send you the chrome wheels and you return yours in the same box. They run 1095.00 a set with bearings.
* We do not charge a core charge up front - only if do not receive your cores back within 30 days after you get your chrome wheels.