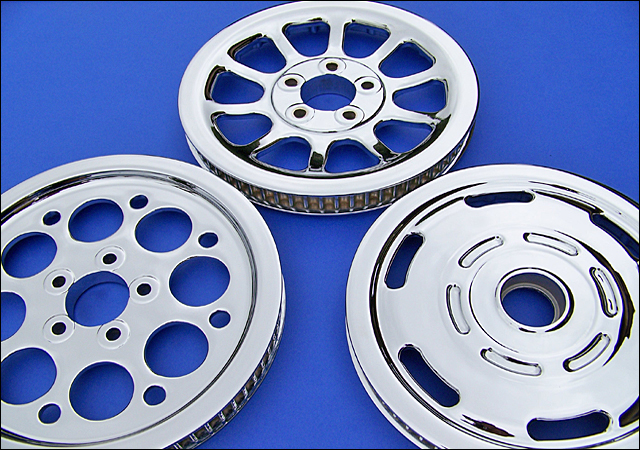 CHROME PULLEY EXCHANGE PROGRAM
Exchange your factory belt pulley for a chrome one that's done up in a triple plated chrome finish that matches the finish on our wheels. They also come with a two year warranty against flaking or peeling. Regular pulleys run 175.00.
2000-2022 Duece/Softail pulley runs 175.00
2008-later isolated drive touring pulleys run 225.00 Price includes new bearings installed in pulley.
Exchange is 150.00 if we do not receive your cores back within 30-45 days. NO damaged or previously chromed cores.