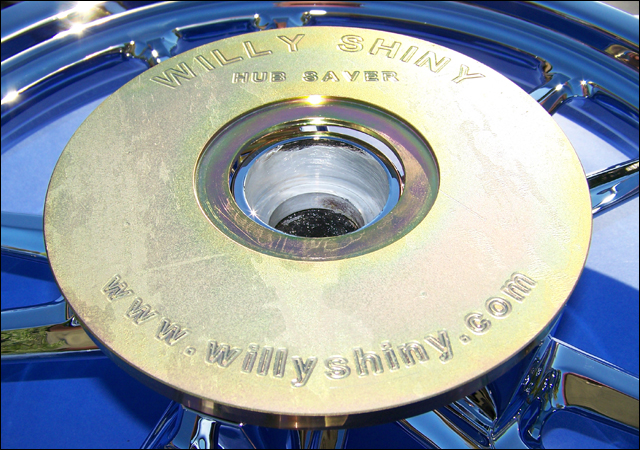 HUB SAVER - BEARING REMOVAL TOOL DYNA AND V ROD TYPE WHEELS
A great tool to assist in removing wheel bearings on V Rod and Dyna style wheels with tapered hubs.The ''Hub Saver " is just that - a hub saver ! Pulling bearings from these type of wheels usually results in some damage to the hub caused by removal tools . Our tool rests on the rotor mounting surface and supports bearing removal tools keeping them isolated from touching the wheel hub . Works on some of the factory custom wheels too .
CNC machined out of 1/2 steel plate with corrosion resistant zinc coating, are well worth not damaging a customers wheel at 89.00 .
Give us a call at 909 815 5376 to order