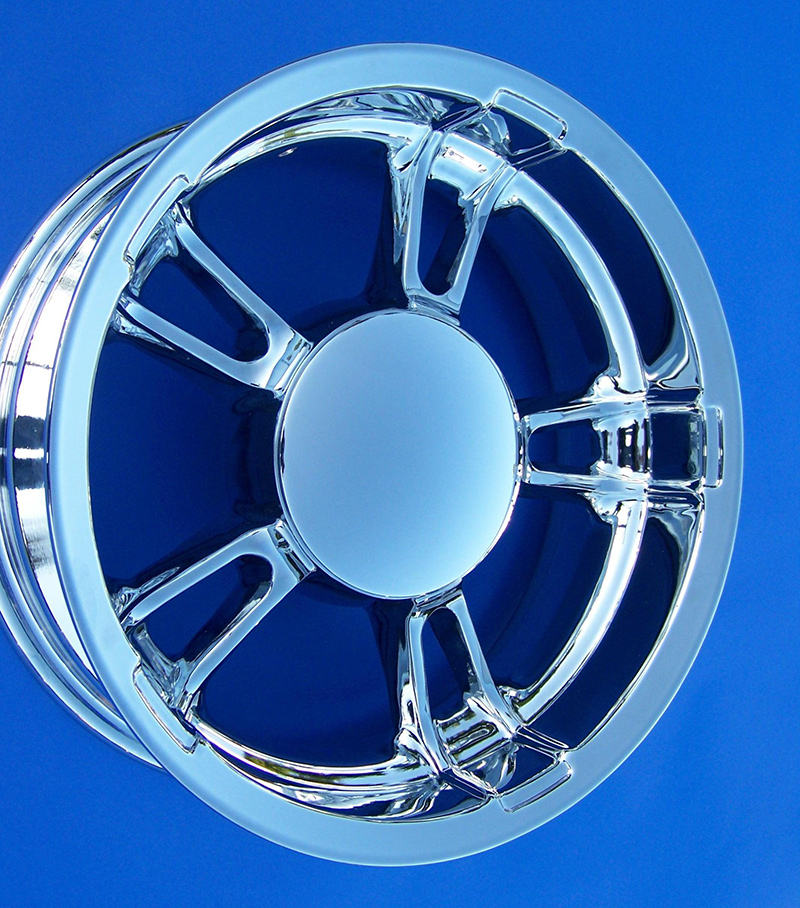 2015 - 2019 FREEWHEELER CHROME WHEEL SET 1,200.00
2015 - 2019 FREEWHEELER CHROME WHEEL SET  1,200.00 
Exchange your factory wheels for these beautiful triple plated show chromed WILLY SHINY wheels.
We take factory " Freewheeler " wheels and strip, sand and polish out all of the rough castings before the triple plated chrome finish is applied. The front wheel will have the bearings installed, we use ''ALL BALLS RACING BEARINGS " as our bearing supplier.
The wheels have a two year warranty against flaking or peeling. Special note: the rear wheels are very sensitive to the brake dust and must be kept clean.
The price is 1,200.00 a set plus shipping. We also carry chrome forks at 270.00 a set. Polished rotors are 85.00 each. We also do the 6 piston calipers for 2015-2018, they run 425.00 a set.  2019 Brembo calipers run 425.00 a set on exchange.
WILLY SHINY has been making our cool billet '' Baby Moon " hub caps since 2009 and they really look great on these Enforcer wheels - they run 189.00 a set when purchased with our wheel set.
WILLY SHINY is also the originator of the cool wheel spacers that hides the rotor bolts - a perfect compliment to the hub caps ! They run 95.00 a set for 2015-2018 models. The 2019 ABS freewheeler run 119.00
We take great pride in our products and stay ahead of the competition by giving you the best quality and value for your money.
* We mask off the bearing registers so there is no chrome buildup which causes the bearings to compress and tighten up.
* We chase the threads on the rotor bolt holes so they install with no issues.
* We radius the front wheel hub before plating so there is no chrome buildup which causes the rotors to wobble.
* We make sure the rotors run true.
* We do not charge a core charge up front - only if do not receive your cores back within 30-45 days after you get your chrome wheels.