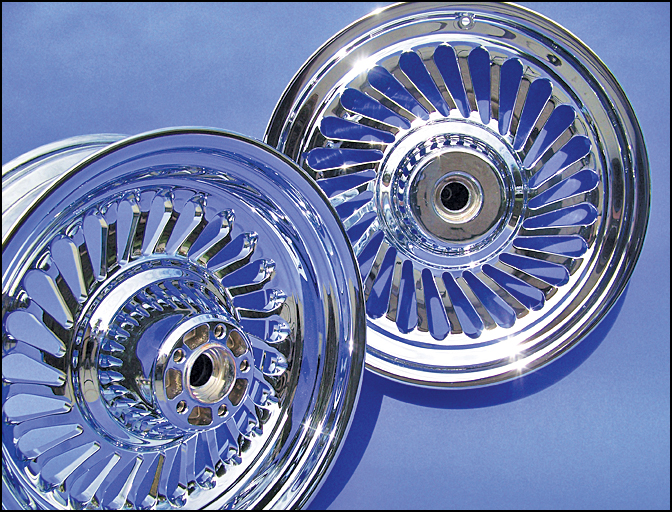 MACHINED FAT BOY WHEELS 2007 - 2010 '' IMPRESS TURBINES "
Oh yes! These are the factory "bullet hole" style wheels that have been CNC machined to give them a new look.  The rough castings are sanded and polished before the triple plated chrome finish is applied using layers of copper, bright nickel, and chrome , giving them a brilliant high luster finish . They come with a 2 year warranty against flaking or peeling .
This is an exchange program - we send you the chrome wheels and you return yours in the same box.
They run 1045.00 a set with bearings.
* We do not charge a core charge up front - only if do not receive your cores back within 30 days after you get your chrome wheels.
Give us a call at 909 815 5376 to order