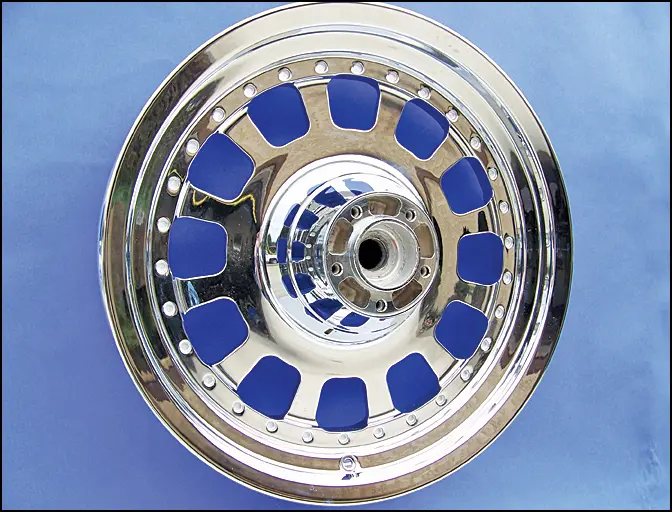 MACHINED FAT BOY WHEELS 2000- 2006 MODELS "WINDMASTER"
A simple pattern that resembles the rear pulley! They are CNC machined into the factory Fat Boy wheels for a new open look. The rivet look is kept for a little extra sparkle as the wheel rotates . Beautiful triple plated chrome finish comes with a 2 year warranty against flaking or peeling.
This is an exchange, we send you the chrome wheels and you return yours in the same box. They run 945.00 a set with bearings.
* We do not charge a core charge up front - only if do not receive your cores back within 30 days after you get your chrome wheels .