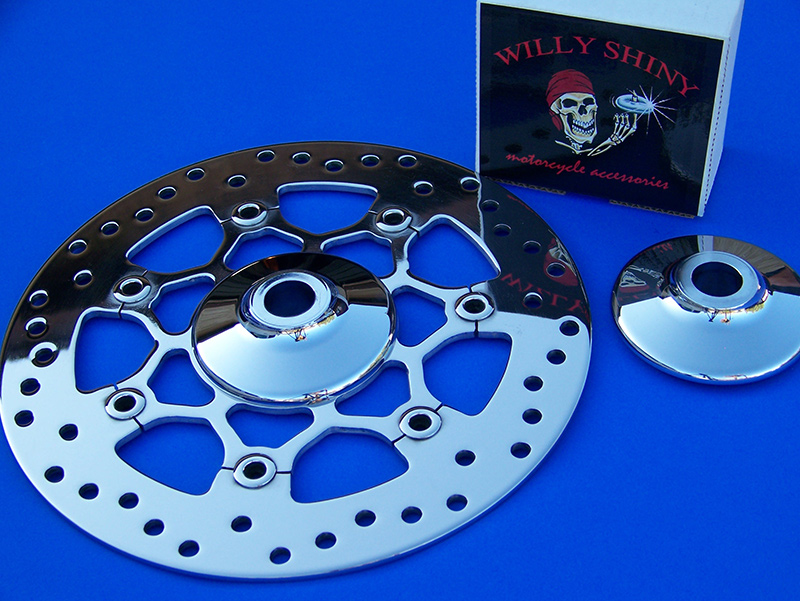 WILLY SHINY WHEEL SPACERS FOR 2014 - 2017 FREEWHEELERS AND TRI GLIDES
Check out these cool wheel spacers that hides the rotor bolts and wheel bearings on factory trike wheels . The non ABS run 95.00 a set and the new 2019 with ABS run 119.00 a set.
We've been making Tri Glide wheel spacers since 2009 and they are still a hit !
Made in the USA from 6061 billet aluminum and polished to a mirror finish before the triple plated show chrome finish is applied .
Available in powder coated finishes too
We also make '' Baby Moon " hub caps for the trikes that look great with these wheel spacers .
Give us a call at 909 815 5376 to order