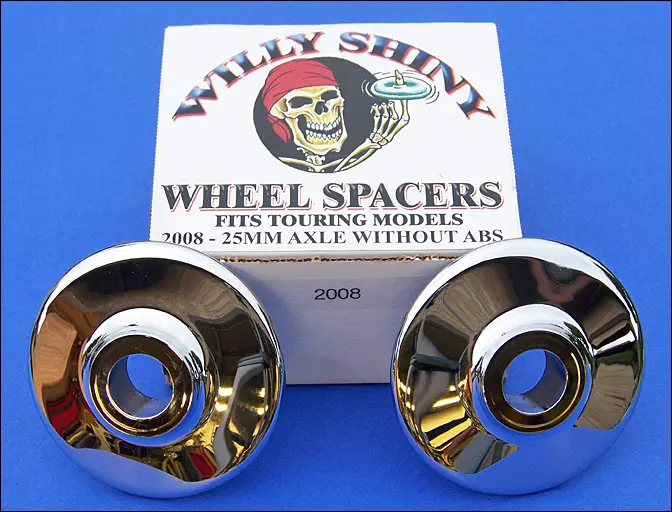 2008 - 2010 NON ABS TOURING MODELS (25MM AXLES)
Hide those rotor bolts and dress up your front end with our cool wheel spacers for the 2008 - 2010 Touring models with non abs .
Cut out of billet aluminum and polished to a high luster before  a beautiful triple plated chrome finish is applied.
They work with the factory wheels and rotors and even better on the high dollar after market wheels.
They run 95.00 a set.
Give us a call at 909 815 5376 to order