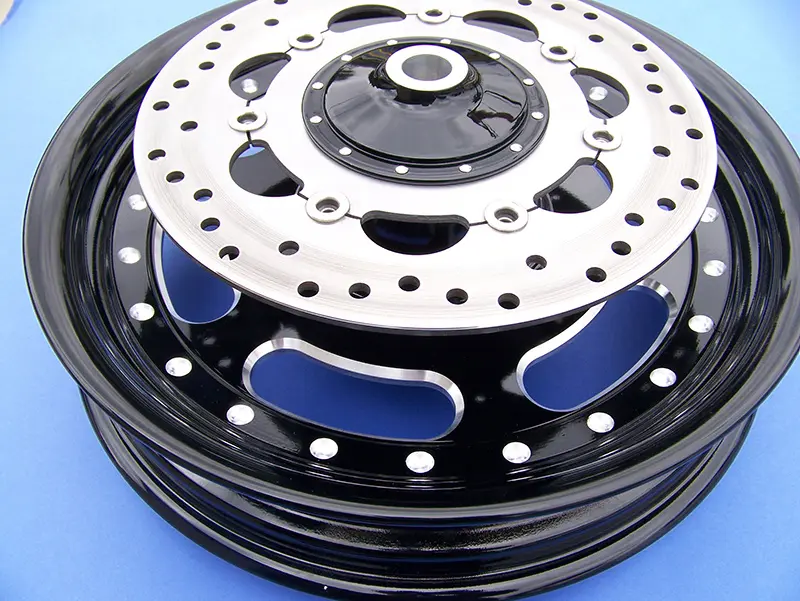 2008 - 2017 FAT BOB RIVETED WHEEL SPACERS 129.00
WILLY SHINY'S wheel spacers for '' Fat Bob '' in gloss black powder coat with rivets .
Designed for the factory Fat Bob wheels , they hide the rotor bolts and being approx 5 '' in diameter they give the flat surface of the rotor a new look.
Available for non ABS equipped bikes only - we are working on the ABS spacers available soon .
Made in the USA from 6061 billet aluminum , powder coated with UV resistant finish , and adorned with polished stainless steel rivets .
Give us a call at 909 815 5376 to order .