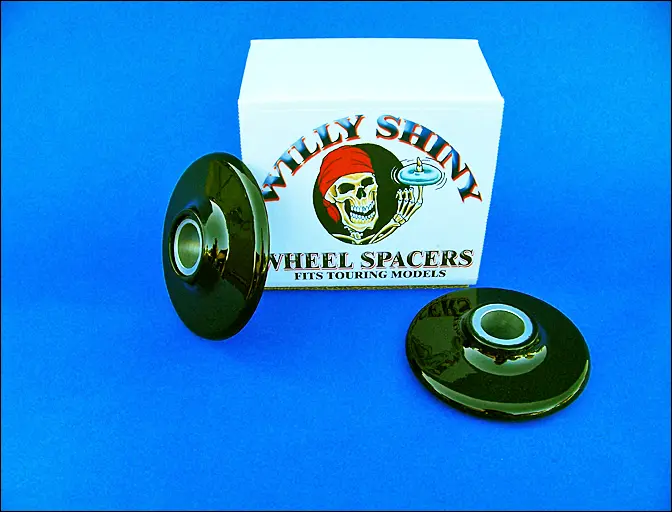 2000 - 2007 TOURING MODELS BLACK SPACERS
Great for the blacked out look . They hide the bearings and rotor bolts and give your forks a stealth like look. They fit the 2000- 2007 Touring models with 1'' axle and dual rotors .
We can also do special applications for custom wheels with single rotor.
They run 95.00 a set.
Give us a call at 909 815 5376 to order