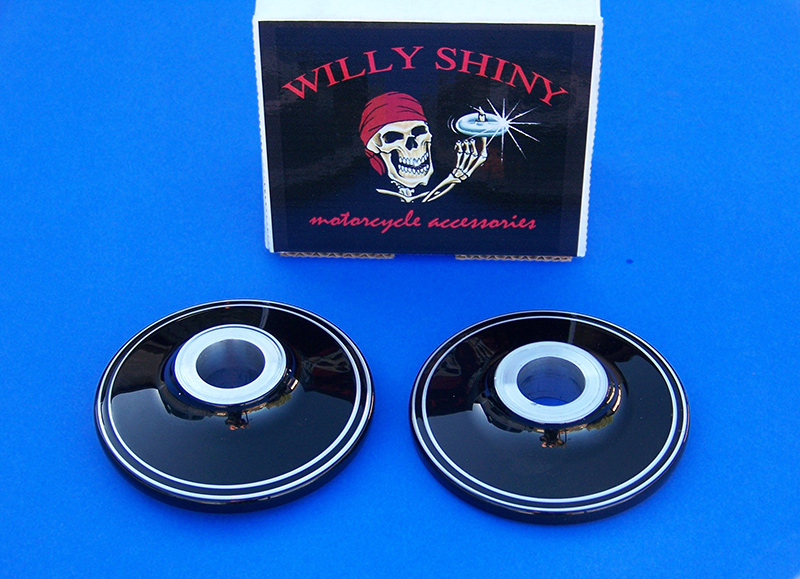 2008 - 2017 FAT BOB WHEEL SPACERS BLACK WITH MACHINED PINSTRIPED 109.00
WILLY SHINY designed these cool wheel spacers to compliment the factory " Fat Bob " wheels with the double pinstripes on the outer edge of the wheels .
We powder coat the wheel spacers gloss black then machine the grooves into the aluminum spacers cutting through the black finish , followed up with another coat of clear.
Available for non ABS equipped Fat Bobs only - but we are working on the ABS spacers coming soon .
Made in the USA from billet 6061 aluminum machined to precise tolerances , these wheel spacers will definitely set your bike apart from the rest .
Give us a call at 909 815 5376 to order .