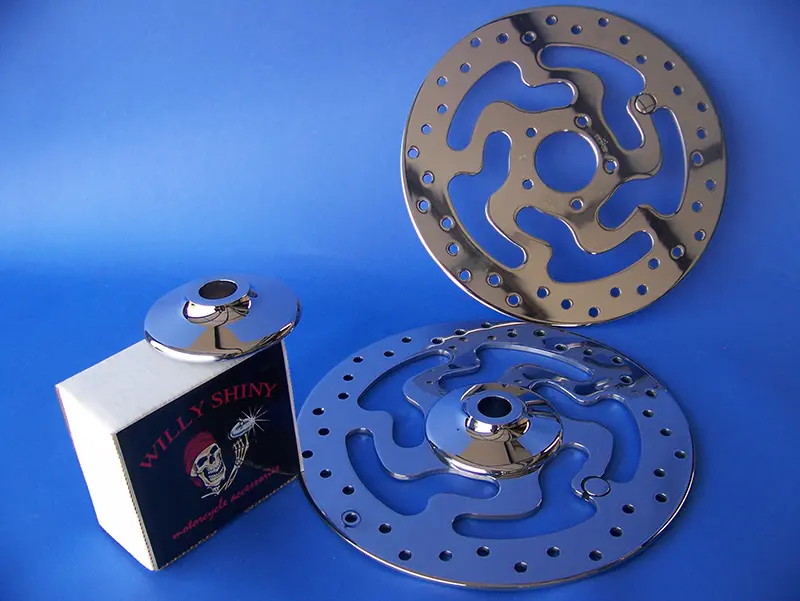 2014 - 2019 ROAD KING WHEEL SPACERS FOR LACED SPOKE WIRE WHEELS run 119.00 for ABS and 95.00 for non ABS
Have a 2014 newer Road King with laced spoke wheels - we make cool wheel spacers that hides the rotor bolts and abs sensors .
We've been making wheel spacers that hides the rotor bolts since 2005 and still at !
We make these for the bikes with conventional hubs and the smooth transition from the rotors to the fork legs give set your bike apart from the rest.
Made in the USA from 6061 billet aluminum and polished to a mirror finish before the triple plated show chrome finish is applied .
Available for ABS or Non ABS equipped bikes in chrome or gloss black powder coat finishes .
Also available are the factory polished rotors at 60.00 each exchanged
Give us a call at 909 815 5376 to order