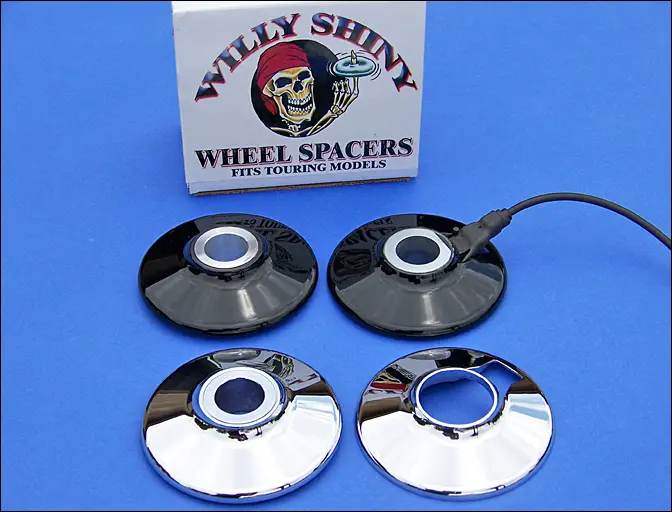 2008 - 2017 ABS TOURING MODELS
WILLY SHINY has done it ! We've designed wheel spacers that will hide the ABS pick up sensor and rotor bolts on the left side and the bearings and rotor bolts on the right side. Left side slides over ABS sensor and cable is fed through window that has been precision machined into spacer. We didn't have much room to work with but the end results are fantastic.
They dress up factory wheels and rotors and look killer on after market high dollar wheels. Available in our beautiful triple plated chrome finish or gloss black powder coated finish .
They run 95.00 for non ABS and 119.00 for ABS.
Give us a call at 909 815 5376 to order