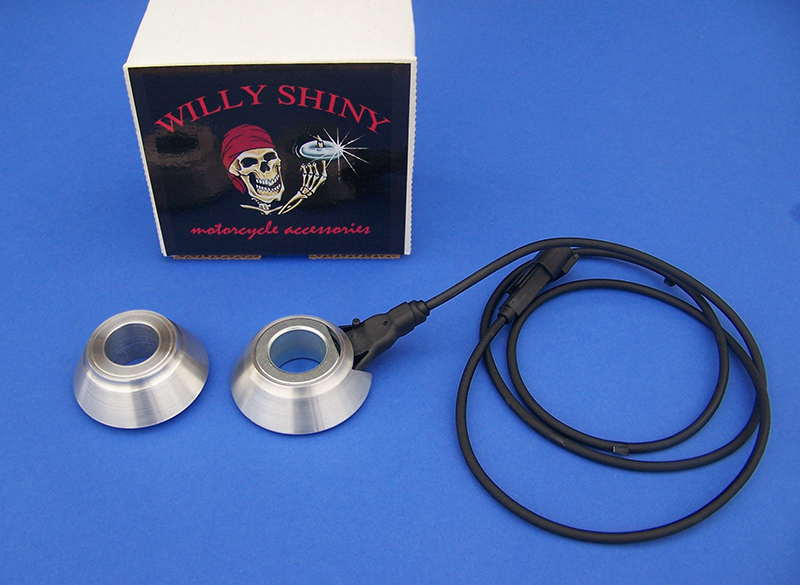 2014 - 2017 DYNA LOW RIDER WHEEL SPACERS 79.00
WILLY SHINY makes wheel spacers for the new dual rotor factory " Dyna Low Rider " wheels too ! Also called the "Chunky" wheels .
We have designed them to flow with the angle of the hubs on these new open rotor wheels . We make them in for ABS or Non ABS equipped bikes .
Available in chrome , black powder coat , or raw finish .
We take great pride in our products and stay ahead of the competition by giving you the best quality and value for your money .
* Our tolerances are tight with no large gaps between the hub and the wheel spacers.
* The ABS covers fit so well over the ABS sensors there is no need for set screws .
* Our design is well thought out ! The fork side is the same diameter of the boss on the fork leg and lines up perfectly.
* We make axle caps that match .
Give us a call at 909 815 5376 to order .