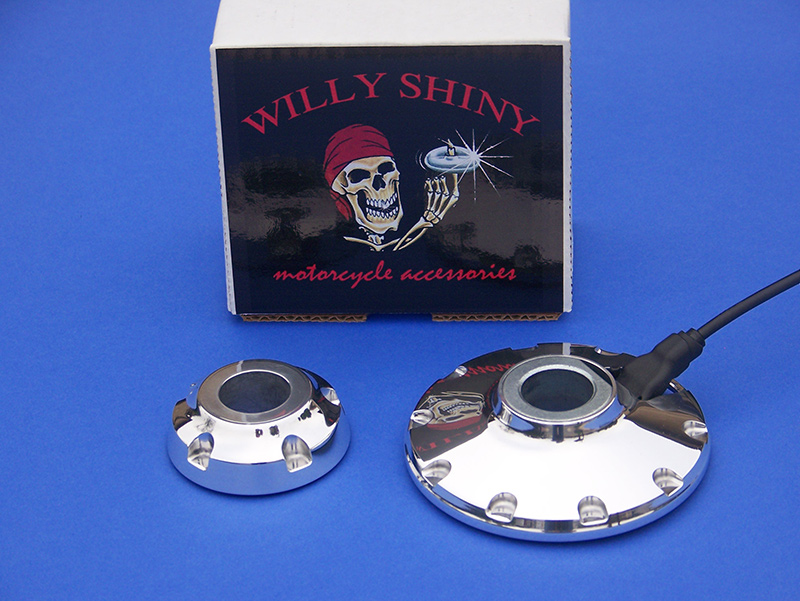 AXLE CAPS - PRICES VARY - STARTING AT 49.00 A SET
WILLY SHINY makes axle caps too!
We make axle caps in chrome, black powder coat (any color match), or raw finishes
We also will sell you axle caps blanks that you can put anything you want in the middle (see photo for examples). We do not sell the Harley products shown - they are for illustration purposes only. We can give you the part numbers to assist you if you want that look and you will have to get them from your local Harley dealer
Our axle caps are precisely designed to fit your bike. They are the same diameter as the boss on the fork legs  and match the same outer diameter of our wheel spacers for that perfect look.
For more information and to order, give us a call at 909 815 5376