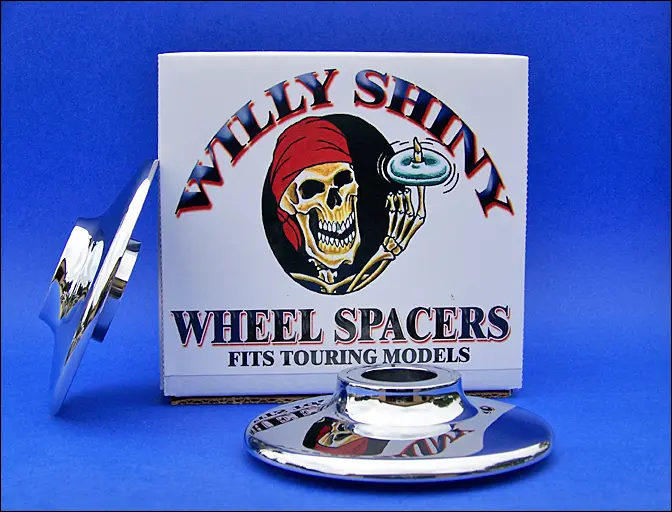 2000 - 2007 TOURING MODELS (BLACK)
The original WILLY SHINY wheel spacers for Touring models from 2000 - 2007 with 1'' axles and dual rotors.
Designed to enhance the appearance of your front end, these cool spacers hide the rotor bolts and wheel bearings making a smooth transition from the fork legs to the rotors.
They work with stock wheels and rotors as well as the high dollar custom wheels. No need to buy 10 chrome rotor bolts and 2 chrome pieces of pipe with our spacers that look ten times better anyway.
A great buy at 95.00 a set.
Give us a call at 909 815 5376 to order