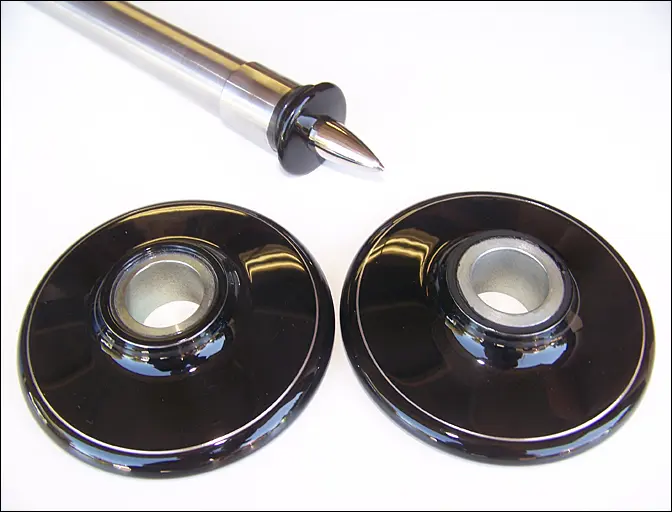 2000 - 2010 TOURING MODELS BLACK POWDER COATED SPACERS WITH PINSTRIPE
Want a classy look for your blacked out front end ? We cut a pinstripe through the black powder coated finish. First the black spacer is chucked back up in the lathe for some very fine water sanding,  leveling out the surface before a sharp bit is used to cut through the surface and scribe a fine pinstripe into the billet aluminum disc. Then its back to the powder coated for a beautiful clear coat finish.
These look great with our Spiked axles giving just enough contrast to get noticed.
Available for 2000 - 2010 Touring models with dual rotors .
The price is 109.00 for the set of spacers.
Give us a call at 909 815 5376 to order