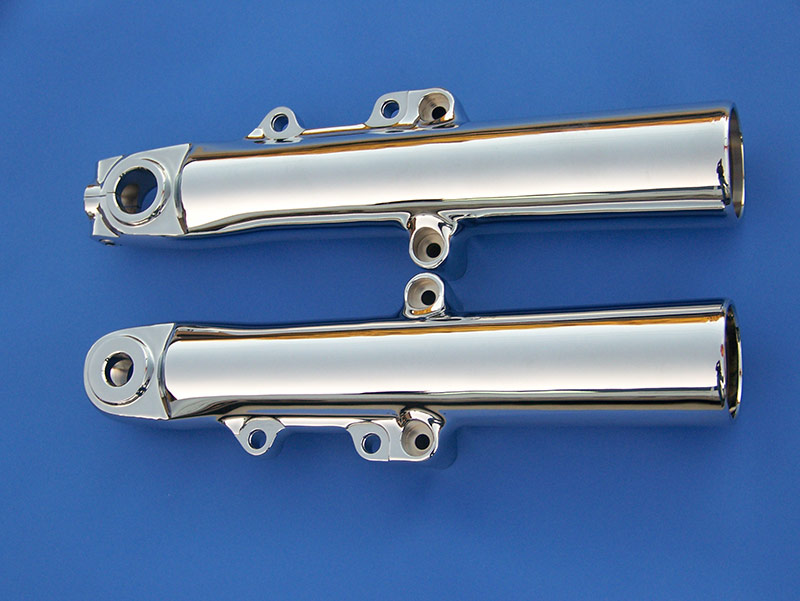 2014 - 2022 TRIKE FORK LEGS
Exchange your factory Tri Glide or Freewheeler fork legs for WILLY SHINY chrome forks !
They run 270..00 a set plus shipping. We also carry cool wheel spacers that hides the rotor bolts, the spacers run 95.00 a set and 119.00 ABS * 2019-later models.
We take great pride in our products and stay ahead of the competition by giving you nice quality and value for your money .
* We hone the inside bores removing any residue from the chroming process
* We chase the threads in the bolt holes so they install with no issues .
* We fit an axle in the the forks to make sure there is no chrome buildup
* We remove all casting marks from the forks legs.
* We do not charge a core deposit up front - only if you do not return your fork cores within 30 days. A 100.00 core charge applies for any non-return of cores or any damaged or previously chrome or poweder coated cores. Cores must be the same make and model as the ones we ship out.
Give us a call at 909 815 4139 to order.