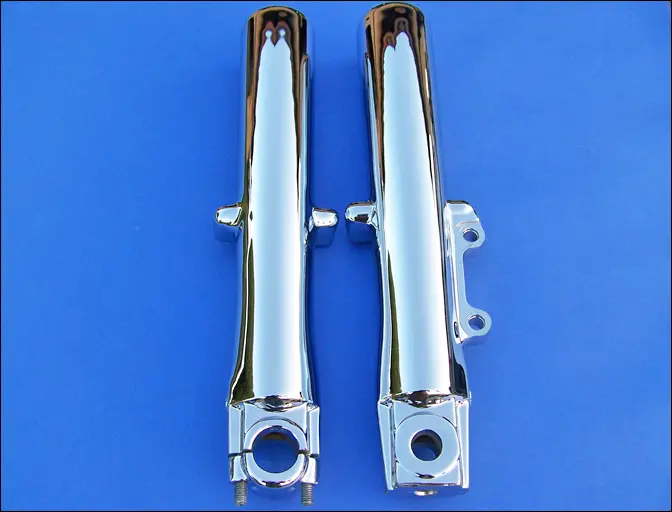 SHAVED FORK LEGS FOR TOURING MODELS RUNNING SINGLE ROTOR 2000 - 2013 CHROME OR BLACK POWDER COATED FINISHES
These are for custom applications where you want to show off those nice wheels by removing one of the front rotors and calipers.
We shave off the caliper bracket on the right leg before a beautiful triple plated chrome finish is applied.
This is an exchange program - we send you the chrome fork legs and you return yours in the same box.
The price is 275.00 plus shipping. This is an exchange program. We don't charge a core charge unless we do not receive yours back in 30 days. Cores must be in usable condition, NO DAMAGED cores, not been previously chrome plated or powder coated, exchange is for same make and model. A 100.00 core charge applies for non return or damgae cores.
To order call 1 909 815 5376