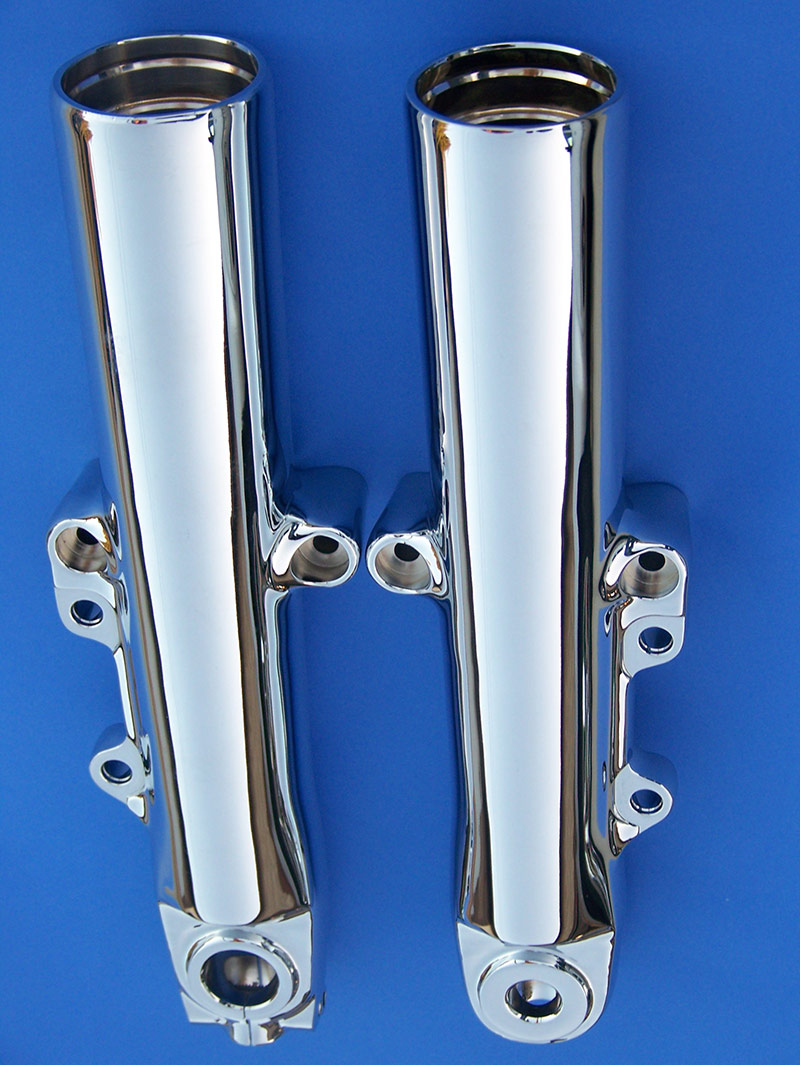 2014 - 2022 CHROME TOURING FORKS
Exchange your factory forks for WILLY SHINY chrome fork legs. We take factory forks and strip them, sand off all rough castings and polish them to a mirror finish before the triple plated show chrome finish is applied.
The price is 260.00 plus shipping. Price includes polished stainless pin bolt and plastic faux chrome finish caps to cover your fender bolts.
This is an exchange program. Your fork cores must be in good reusable condition, NO DAMAGED cores please! Must not be previously chrome plated or powder coated. They must also be the same model as we send out unless agreed otherwise at time of sale. We don't charge a core charge up front - only if you do not return your cores back within 30 days. A 100.00 core charge will apply
We take great pride in our products and stay ahead of the competition by giving you the best quality and value for your money.
*We hone all of the inside bores of the forks, cleaning out all residue from the plating process .
* We chase all bolt hole threads so pinch bolts install with no problems.
* We fit an axle to all fork legs to ensure that the chrome buildup is not too thick.
* We include a polished stainless pinch bolt for the right fork leg and chrome caps to hide the fender bolts.
Give us a call at 909 815 5376 to order