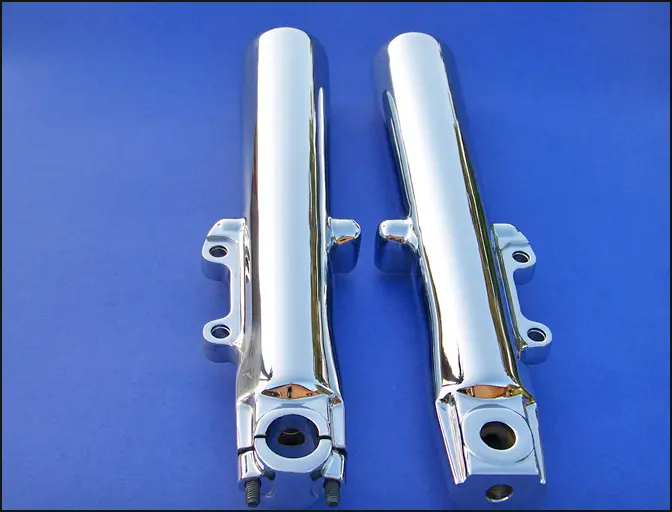 CHROME FORK LEGS 2000-2013 TOURING MODELS
Exchange your boring factory fork legs for a set of '' WILLY SHINY " chrome plated sliders. We sand and polish them to a mirror finish before the triple plated show chrome finish is  applied. Giving them a high luster that matches the finish on our wheels.
This is an exchange program - We don't charge a core charge unless they are not returned within 30 days, then 100.00 charge applies. Cores must be in usable condition. NO previously chrome or powder coated cores and NO damaged cores.
The price is 270.00 for the set plus shipping. At WILLY SHINY, we take great pride in our work and stay ahead of the competition by giving you the best quality and value for your money.
We hone the fork legs after plating
We fit axles on both sides of the fork legs to make sure there is no excessive build up
We tap all threaded holes by removing any excess chrome for easy installation
We make sure there is no chrome in the fork seal area
To order call  1 909 815-4139