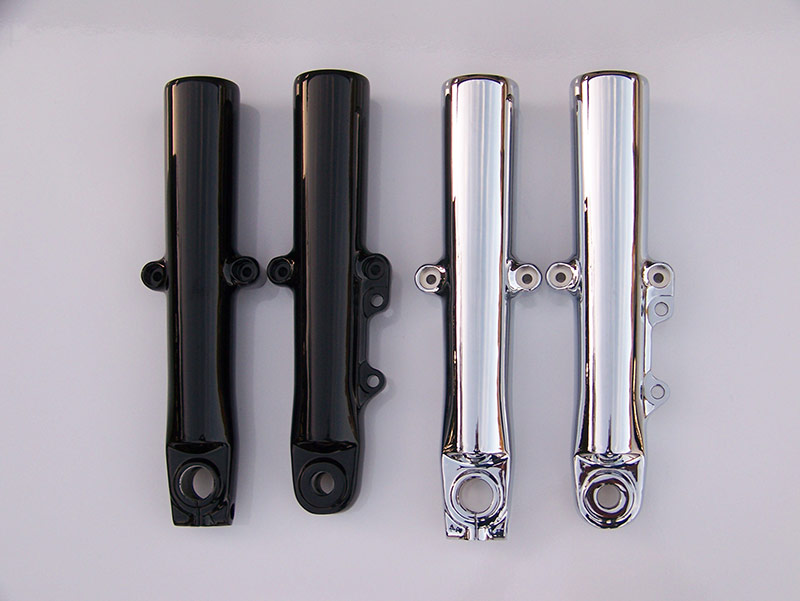 2014 - 2022 TOURING FORKS SINGLE ROTOR
Converting to single rotor is easy with WILLY SHINY '' Shaved " fork legs!
Exchange your factory dual rotor forks for a set of single rotor forks. We mill off the right caliper bracket for a smooth clean look.
Your exchange cores must be factory forks that have not been previously chrome plated or powder coated. They need to be in good usable condition. NO DAMAGED cores accepted. A 100.00 core charges applies for non-return cores.
The cost is 285.00 plus shipping.
Offered in chrome or gloss black powder coated finishes.
We take great pride in our products and stay ahead of the competition by giving you a great product and value for your money.
*We tap all bolt holes.
*We hone out the insides of the fork legs.
*We prep the powder coated forks the same way we do the chrome forks.
*We do not charge a core charge up front - only if you do not return your fork cores within 30 days.
Give us a call at 909 815 4139 to order.