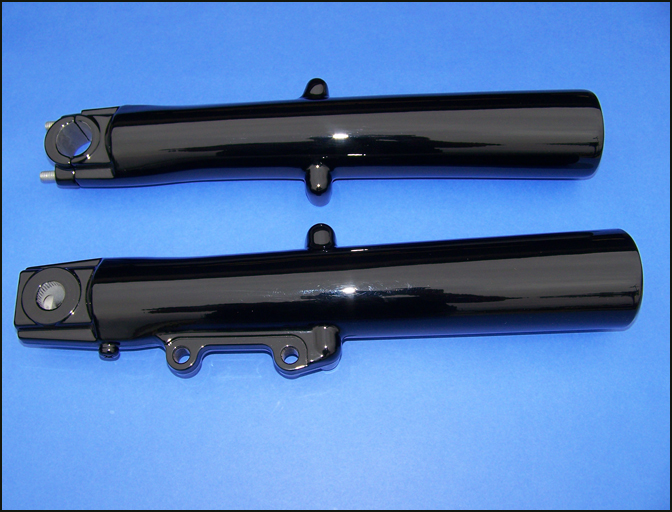 FORK LEGS IN BLACK POWDER COATED FINISH
Not into chrome! We carry fork legs in gloss black powder coated finishes too. We prep them just like we do for chrome, they are sanded and polished, giving them a smooth surface that allows the power coating to lay on nice and smooth.
We do them for most models and for the guys that want to go single rotor, also know as shaved, we will remove the caliper bracket on the right side.
The price is 270.00 for the standard forks and 285.00 if you would like us to shave the right side on the Touring models.
NO DAMAGED cores, must be in usable condition, no previously chrome plated or powder coated, must be Harley factory models.We don't charge a core charge unless the forks are not returned within 30 days. A core charge of 100.00 is charged for non returned forks and or unusable cores.
To order call 909 815-4139