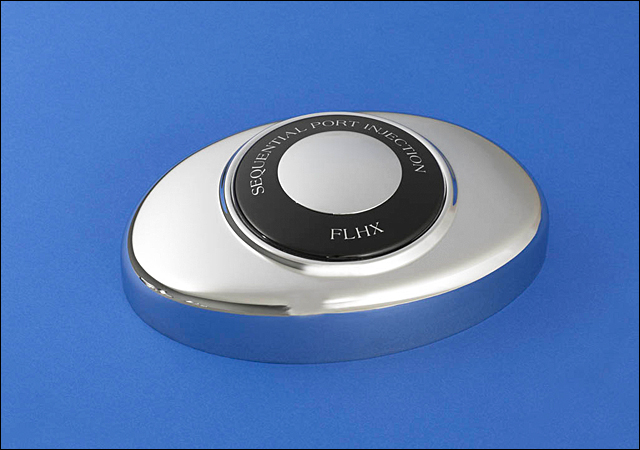 AIR CLEANER SCREW FOR TWIN CAM 88 CU INCH
Smooth lines, clean look ! These replace the factory Allen bolt that holds the air cleaner cover in place. Simply remove Allen bolt and replace with this unique screw that will change the appearance instantly.
It has a special lock washer that holds it in place and will not vibrate loose. Tightens with the palm of your hand so there are no visible screws or bolts showing .
Made in the USA from billet aluminum and finished with a beautiful triple plated chrome finish that shines like a mirror.
A great buy at 39.95.
Give us a call at 909 815 5376 to order
RIVETED AIR CLEANER END COVER