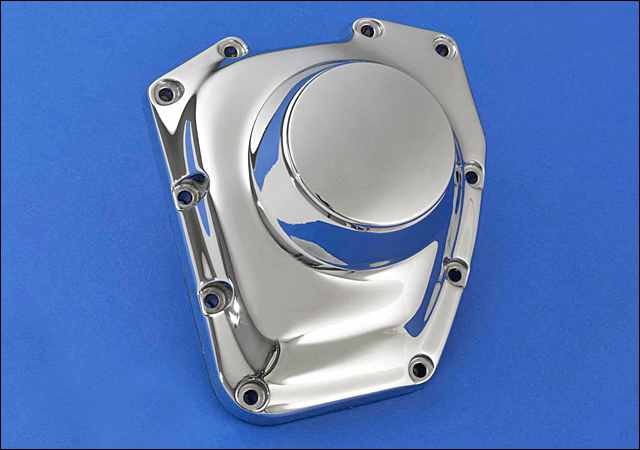 CAM COVER WITH HIDDEN SCREWS FOR TWIN CAM MOTORS
Check out the hidden screws on these cam / timer covers on Twin cam  motors from 2001 and up . We designed them for a smooth look that catches attention immediately.
Simply remove the existing cover (there is nothing behind it and does not expose cams ) and install our adapter plate, then screw in our smooth cover and your done .
Made in the USA from billet aluminum and plated in a flawless chrome finish.
They were made to enhance the appearance of the motor and also matches our air cleaner screws.
The price is 69.00 and comes with all mounting plates and screws .
Give us a call at 909 815 5376 to order
RIVETED AIR CLEANER END COVER