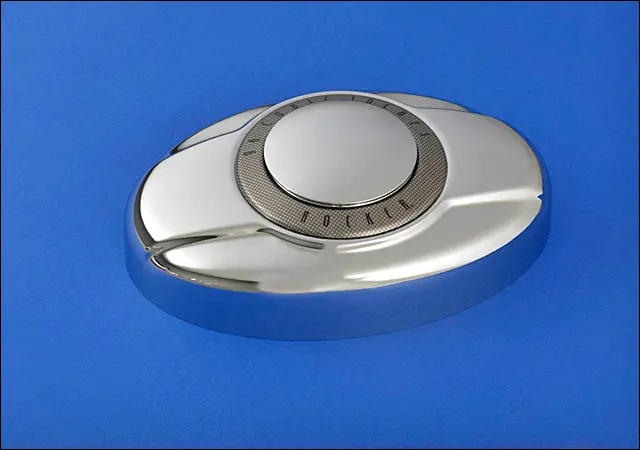 AIR CLEANER REPLACEMENT SCREW FOR 96 CU INCH TWIN CAM MOTORS
WARNING !  Objects appear closer than they really are, with our air cleaner replacement screws for the 96 cu inch twin cam motors.
The domed screw makes this air cleaner look so different with so little effort . Screws in with the palm of your hand and is secured with a special lock washer that will not vibrate loose.
Installation takes less than a minute and the results are amazing.
Made in the USA out of billet aluminum that has a flawless triple plated chrome finish .
The price is 39.95.
Give us a call at 909 815 5376 to order
RIVETED AIR CLEANER END COVER