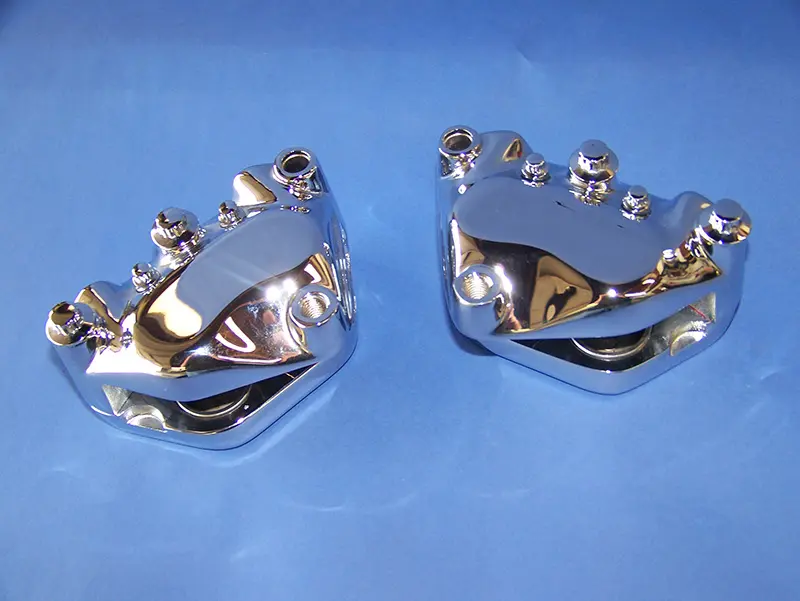 2000 - 2007 CHROME CALIPERS 395.00 A SET
Exchange your 2000 - 2007 Touring calipers for these WILLY SHINY chrome calipers .
We take factory calipers, sand and polish them before the beautiful triple plated show chrome finish is applied .
They come with a two year warranty against flaking or peeling .
We take great pride in our products and stay ahead of the competition by giving you the best quality and value for your money .
* We clean out all piston bores and check for proper fitment .
* We surface the caliper halves removing any chrome buildup on the inside of the caliper half.
* We radius the caliper bolt heads and brake pad pins .
* Assembled and ready to go - all you need is brake pads .
* We do not charge a core charge up front - only if you do not return your caliper cores back within 30 days after receiving your chrome ones . A 250.00 core charge applies for non-returned cores.